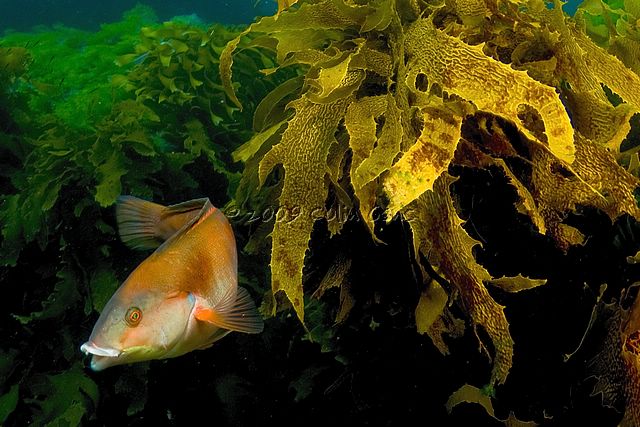 Sandaggers Wrasse in Kelp, Poor Knights Islands, New Zealand

This Sandaggers wrasse was attracted to her reflection in my dome port; the underwater scenery typifies the Knights in summer.

Copyright (c) Colin Gans. All rights reserved.
Reproducing any image (in whole or part) or text without expressed written consent violates copyright.
If you have any queries regarding the use of, or the licensing of images, please email me.