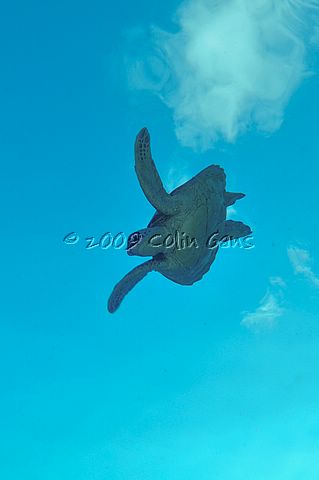 Green Turtle, Sipadan Island, North Borneo

Towards the end of an early morning dive at Sipadan, I looked up towards the dive boat and saw this turtle swimming down towards me. Shooting up to the light in such calm clear water, the sky appears as if no water medium exists. Were it not for the patch of cloud this image would have lost its context.

Copyright (c) Colin Gans. All rights reserved.
Reproducing any image (in whole or part) or text without expressed written consent violates copyright.
If you have any queries regarding the use of, or the licensing of images, please email me.