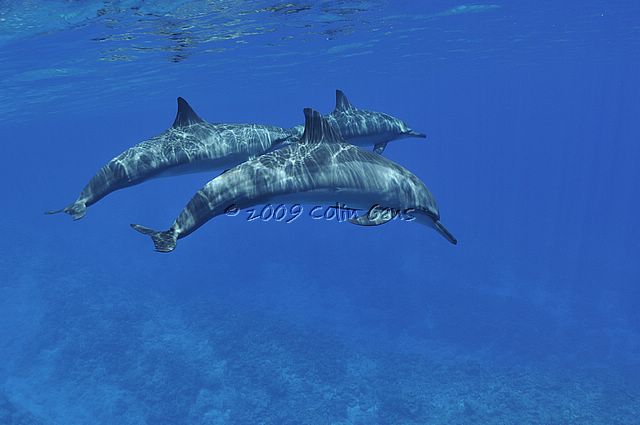 Spinner Dolphin, Niue Island

Niue's resident spinner dolphin are a regular treat to visitors whether viewed from a vantage point on the cliffs; or an in-water encounter such as with the trio photographed. These are a challenging subjects to capture on image as they do not suffer slow swimming humans for long. Once their curiosity is satiated they're off to continue their daily routine.

Copyright (c) Colin Gans. All rights reserved.
Reproducing any image (in whole or part) or text without expressed written consent violates copyright.
If you have any queries regarding the use of, or the licensing of images, please email me.