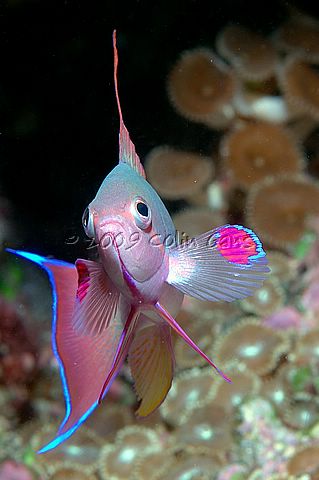 Anthias, Bligh Water, Fiji

Some specimens of anthias are exquisite: capturing the flare of their fins involves timing and an element of luck.

Copyright (c) Colin Gans. All rights reserved.
Reproducing any image (in whole or part) or text without expressed written consent violates copyright.
If you have any queries regarding the use of, or the licensing of images, please email me.