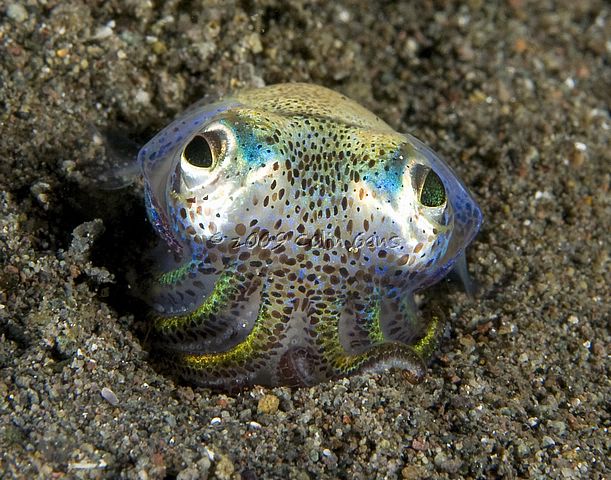 Bobtail squid, Komodo, Indonesia

Typically only seen at night these tiny bobtail squid bury themselves in the sand.

Copyright (c) Colin Gans. All rights reserved.
Reproducing any image (in whole or part) or text without expressed written consent violates copyright.
If you have any queries regarding the use of, or the licensing of images, please email me.