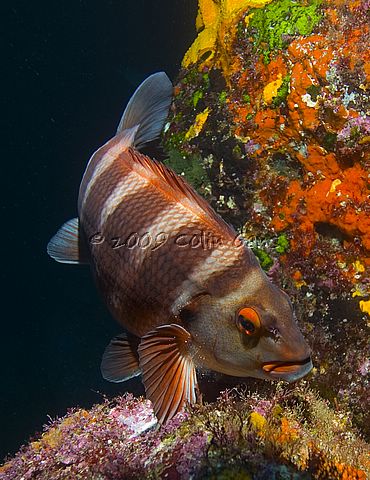 Red Moki, Poor Knights Islands, New Zealand

These iconic fish are often seen by divers around the North Island and top of the South Island. They live in shallow water around rocky reefs, and are active during the day. Their thick lips are used to noisily snatch crabs, sea urchins, worms and other creatures from rocks and seaweed on the seafloor. They can live up to 60 years. This one was encountered at Tie Dye Arch and I've renewed my acquaintance on a number of occasions.

Copyright (c) Colin Gans. All rights reserved.
Reproducing any image (in whole or part) or text without expressed written consent violates copyright.
If you have any queries regarding the use of, or the licensing of images, please email me.