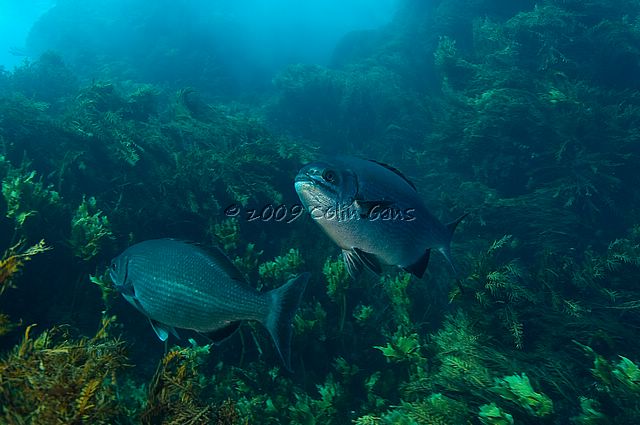 Silver Drummer, Poor Knights Islands, New Zealand

With silver drummer browsing the surging weed filled crevices of Serpent Rock at the Poor Knights, this image captures the mood of the shallows.

Copyright (c) Colin Gans. All rights reserved.
Reproducing any image (in whole or part) or text without expressed written consent violates copyright.
If you have any queries regarding the use of, or the licensing of images, please email me.